About Us
We manage complexity, and deliver simplicity.
History
Our Story is a Work in Progress
Strategic Wealth Partners ("SWP") is an independently managed wealth management firm that has been partnering with clients since 2008. We created SWP because we saw an opportunity to provide more personalized solutions to clients in an environment that put their interests first. Our work on behalf of our clients is far-reaching, but it all comes down to managing complexity, delivering simplicity, and helping people reach their goals.
2008

SWP Begins Partnering With Clients

2013

Reached $1 Billion AUM/AUA*

2014

Joined Focus Financial Partners

2018

Expanded to Milwaukee

2023

Managed $3.9 Billion AUM/AUA*
Managing Complexity, Delivering Simplicity
Our objective is to provide those we serve with successful wealth strategies, independent advice, and the personalized service they deserve. Our goal is to manage the complexity that comes with wealth and deliver simplicity to the lives of our clients.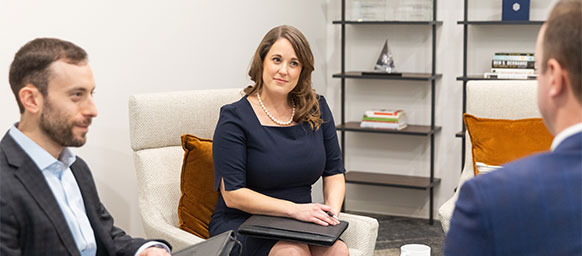 Our Standard
What does the fiduciary standard mean for you?
The fiduciary duty is at the core of SWP — the legal and ethical obligation to put your interests ahead of our own at all times. Our fee structure also aligns with your best interests. As a fee-only firm, we are paid directly by our clients and don't receive commissions or other financial incentives for our work.
As a fiduciary, we offer you confidence in knowing that we …
Giving Back
Social responsibility is central to our work.
As a firm, we are continually considering what "corporate responsibility" means, and we support local organizations that are making a difference.
We encourage our team members to contribute their time and energy to causes they are personally passionate about. To support this work, we provide a matching gift program and give our employees time each year to volunteer at community organizations.
The focus partnership
In 2014, we joined Focus Financial Partners, a leading partnership of independent, fiduciary wealth management firms. Focus provides superior access to best practices, resources and continuity planning for its partner firms who service individuals, families, employers and institutions with wealth management, benefit and investment consulting services. Focus partner firms maintain their entrepreneurial independence, while they benefit from the synergies, scale, economics and best practices of the partnership to achieve their business objectives.